It has been scientifically proven that taking garlic together with egg yolk leads to a higher absorption rate than taking garlic on its own.

Kenkou Kazoku conducted clinical trials as part of in-depth research.
In these trials, it was scientifically proven that the blood concentration of compounds found in garlic was higher in participants taking processed Garlic & Egg Yolk powder with a more efficient absorption rate than in those taking garlic powder on its own.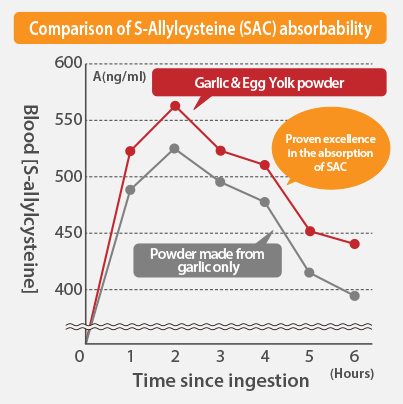 ※Source: Partially edited from Japanese Pharmacology & Therapeutics Vol. 46 No.2018
"Change in S-Allylcysteine and Alliin Levels in the Blood Following Ingestion of Test Foods"